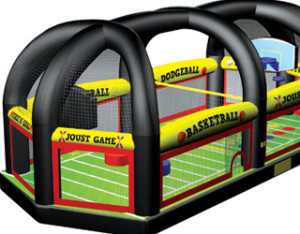 Sports Arena
This inflatable will satisfy any sports fan with eight different game choices. Enjoy traditional team sports such as basketball, football, soccer as well as gymnasium classics like dodgeball, first n' goal and volleyball. For added adventure try joust or twister!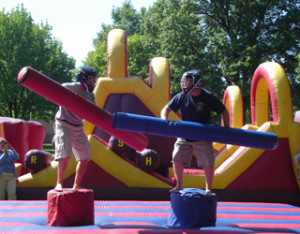 Jousting
Step Back to Medieval Times! Two Players Joust from Elevated Platforms Using Padded Poles and Wearing Helmets. Last Player Standing Wins! An Inflatable Cushion Surrounds the Platforms So Falling Off Is Fun.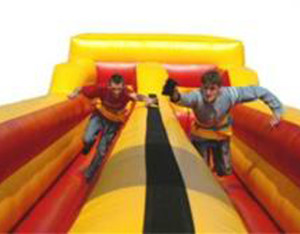 Bungee Run
Runner's race side by side down this 2 or 3 lane inflatable while harnessed to a bungee cord. Be the first runner to place your Velcro pad the farthest down the lane and win!