PICNIC PEOPLE IS MORE THAN PICNICS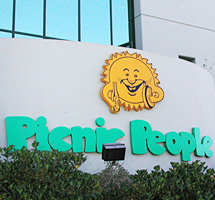 Picnic People's Misson Statement is to continue to sell, produce, and provide outstanding catering and Special Events to the people of Saint Louis while offering professional and financial growth for its' staff and earn a proper profit for the company.
Over the years, we have grown our services beyond picnics. We can help you with opportunities, such as – Company Morale, Employee Appreciation, Celebrations, or just plain Fun!
FOR EXAMPLE: PICNIC PEOPLE PRESENTS TEAMBUILDING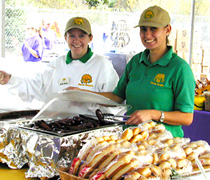 Having a corporate lunch, special sales meeting, awards presentation, open house or anniversary celebration? If so, call on our expert team of teambuilding facilitators. Playing together is rejuvenating, and friendly competition is fun! Working together on activities that encourage fun and collaboration is a great way to build team effectiveness and a feeling of camaraderie. Playful, interactive games and activities are designed to encourage people to get to know each other and accomplish specific goals. We can put together a fun and effective teambuilding event either in your office, outdoors or at a special venue.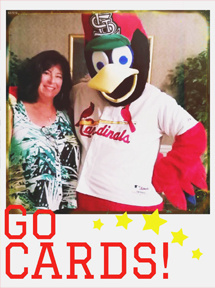 TAKE ME OUT TO THE BALL GAME
Whether it's Opening Day at the Ball Park or the Kick Off to Football, celebratory luncheons are way to appreciate your employees. Let us do it all for you –setup, cooking, serving, and cleanup. Ask us about our tailgating services, too! You can enjoy the party topped off with an exciting game.
OR YOU MAY BE PLANNING ONE OF THE FOLLOWING:
Rehearsal Dinners
Casual Weddings
Parking Lot Barbecues
Grand Openings
School Carnivals
CONTACT US
Picnic People Saint Louis
5856 Christy Blvd.
Saint Louis, MO 63116
314.353.4700 Fax: 314.352.4890
Email: [email protected]