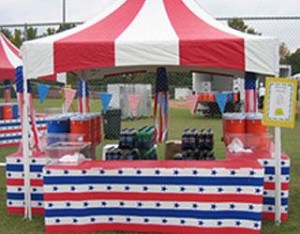 Gather together for a good old-fashioned salute to the 'Red, White and Blue' with an All American Family Picnic.
Enjoy a bountiful barbecue that includes those traditional picnic favorites – freshly grilled hamburgers, all beef hot dogs, classic potato salad and watermelon.
Add an assortment of patriotic activities and entertainment and you will be guaranteed a 'Grand Ol' Day' at your company's annual picnic.